CAMRA celebrates 50 years of UK brewing with anniversary Golden Awards
Saturday 18 September 2021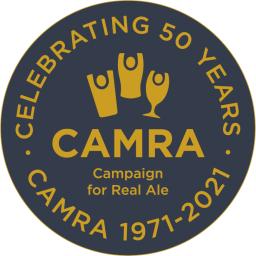 The Campaign for Real Ale (CAMRA) has awarded 18 breweries and cider makers across the country with Golden Awards, to mark a half century of the organisation's campaigns.
As part of its anniversary celebrations throughout 2021, CAMRA is recognising people, groups of people or businesses that have made a significant contribution to CAMRA's aims, helping us get to where we are today. 32 pubs in the Awards' 'Pubs' categories were previously announced in July, and today's recipients are entered in the 'Pints' category.
Nominations for the Golden Awards were made by CAMRA members and locals. Over 80 breweries were submitted, which was then whittled down to 18 awardees.