Tour of Totnes - 25th September 2021
A party of nearly twenty members gathered in Totnes for our Saturday walkabout. Due to the vagaries of Stagecoach buses not everyone managed to get to The Albert at midday! This particularly affected some members travelling from Exeter. There was a choice of three beers at the Albert, Shark Island Stout, again proving very popular, Albert Ale and Cheeky Blonde, all brewed on the premises.
Next was the Watermans, a locals pub hidden away from the main streets, but well worth finding. There were two beers available here: Jail Ale and Walker's White Gold, a new one to most of us, rumoured to be from Hunters Brewery.
Time was pressing so we moved on to the Totnes Brewing Co. where a large selection of beers appeared on the board: There were three cask ales available: Tribute, Proper Job and Bath Ales Gem.
We did not dwell too long here as 3.30 approached and the Bay Horse was opening. All the Beer Festival list was still available and there was a diverse choice of beers chosen by our party
Another enjoyable day! Our next trip is not until Saturday 16th October when we will visit Newton Abbot.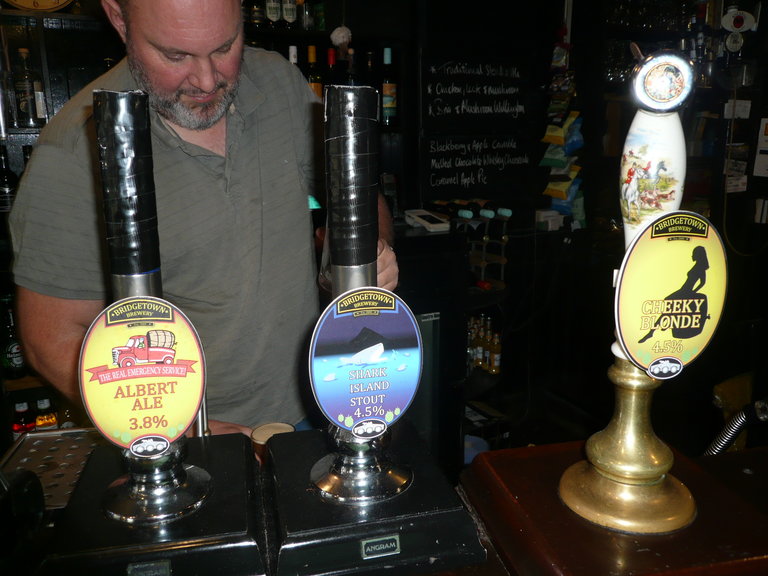 Beer pumps at the Albert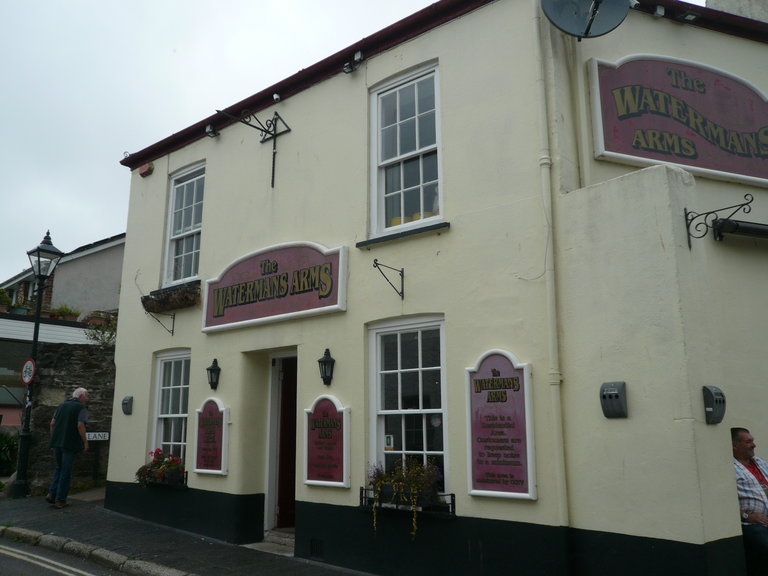 Watermans Inn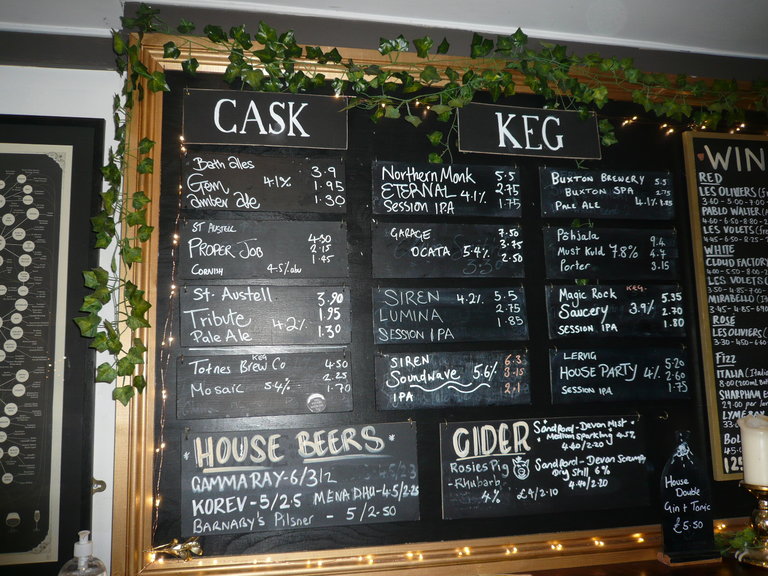 Beer board at Totnes Brewing Co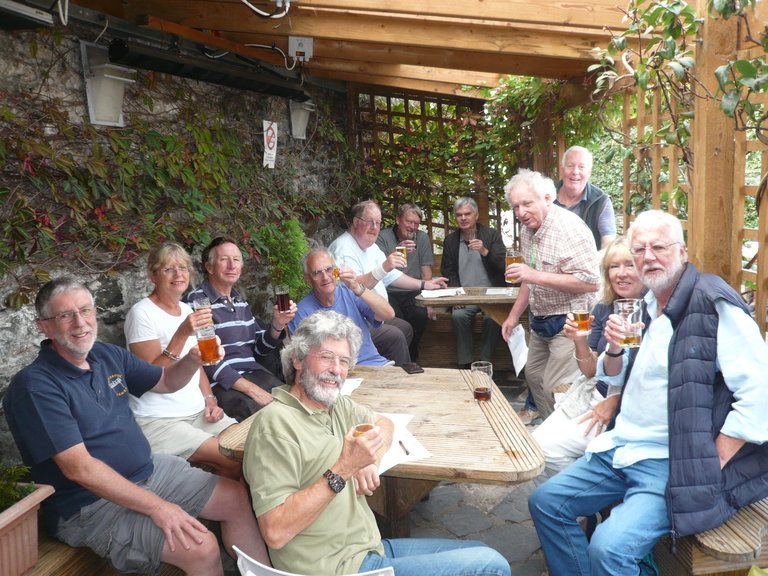 Some of our happy party at the Bay Horse