CAMRA's Golden Awards
Friday 16 July 2021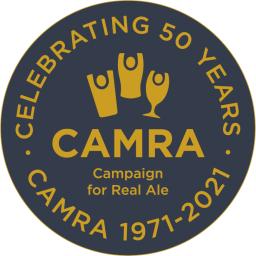 As part of our 50th anniversary celebrations, CAMRA is recognising people, groups of people or businesses that have made a significant contribution to CAMRA's aims, helping us get to where we are today. Winning pubs are chosen for their successes in standing the test of time, being convivial, characterful, community-focused, and consistently pouring great pints.
Today we are announcing 32 pubs across the country who have won Golden Awards in our 'Pubs' category. The successful cohort includes five pubs that have appeared in all 48 editions of the Good Beer Guide, the longest standing community-owned pub in the country, and the current Pub of the Year title holder.
Congratulations to the one representative from our area included in the list.....