Tony Woodwark - A Celebration of his life
Saturday 7th August 2021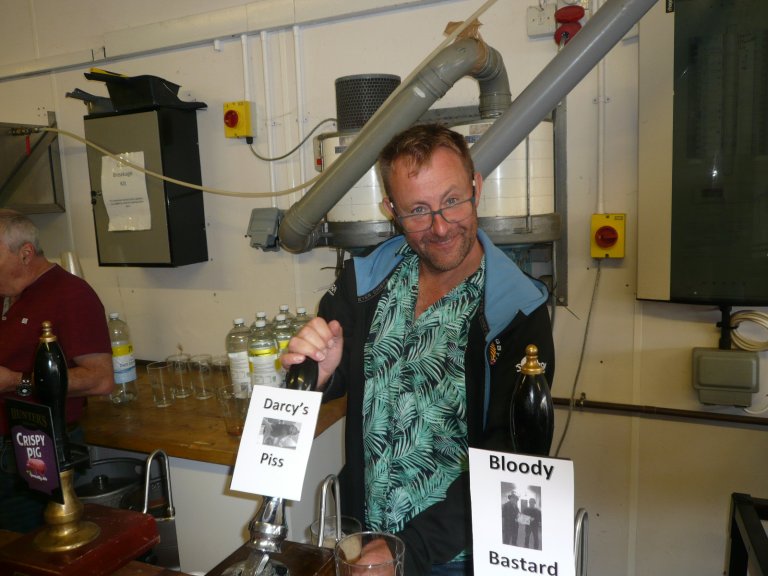 Paul pulling a pint A good crowd of 25-30 attended a celebration of the life of Tony Woodwark, a long standing branch member, who sadly passed away in May of this year. The celebration was held at Hunter's Brewery an apt venue as Tony was the Brewery Liaison Officer and had an excellent relationship and plenty of banter with Paul at the brewery.
Paul Walker is the owner of Hunter's and kindly agreed to host the event. There were three ales available, two of which had been renamed in honour of Tony. Half Bore became Darcy's Piss, a reference to an episode involving Tony's dog and Royal Hunt became Bloody Bastard, Tony's nickname for Paul!!
Paul gave us an interesting, honest and enlightening talk on the ups and downs of running a small brewery. Rather than telling us how to brew, most of us know that, he concentrated on the purchase, instillation and problems ensuing of his brewery and bottling plant. There were some fascinating insights revealed.
Our thanks must go Paul for his hospitality and also to Ray Ellmore, our Membership Secretary, who coordinated the event and provided the food, just what the event needed, Well Done Ray!
Paul starts his talk from behind the bar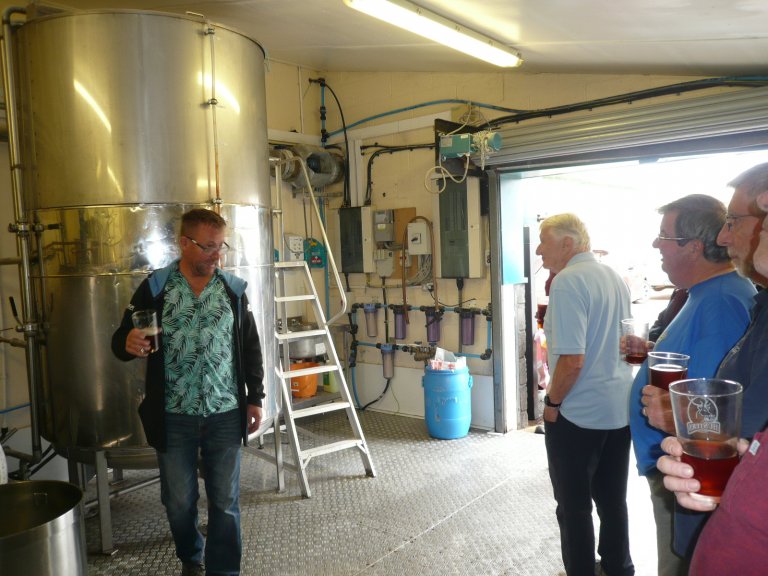 Paul continues in the Brewery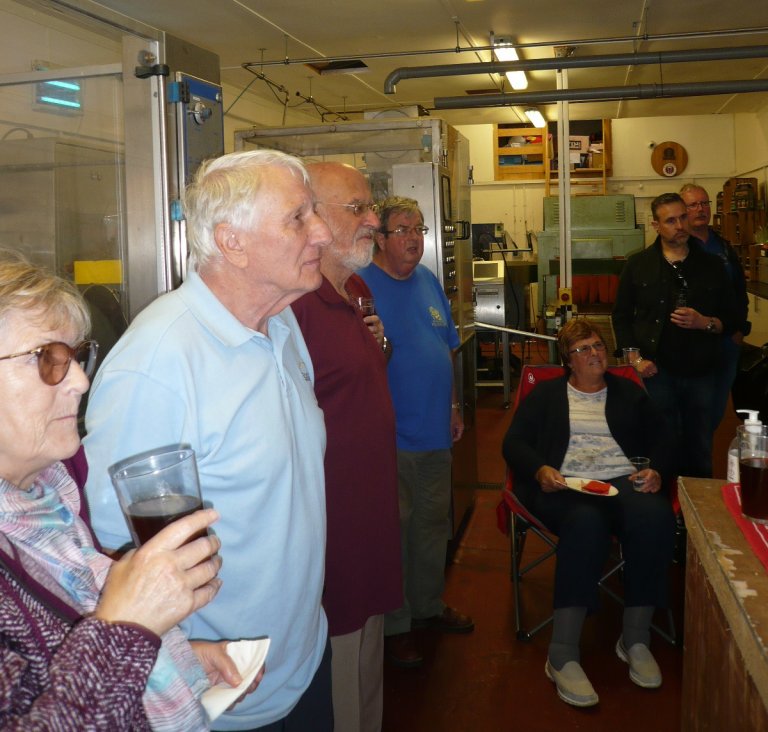 Members absorbed by Paul's talk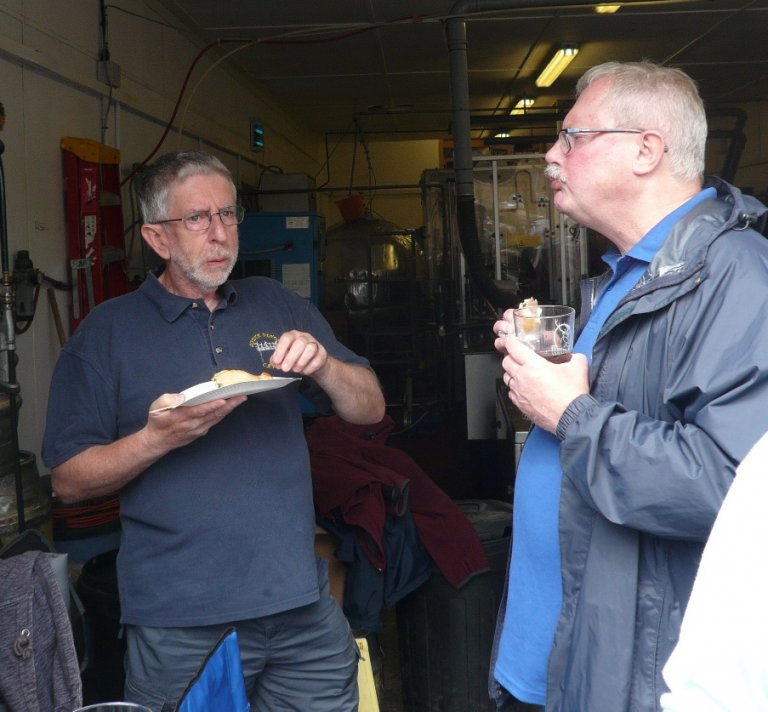 Ian & Lawence attacking the buffet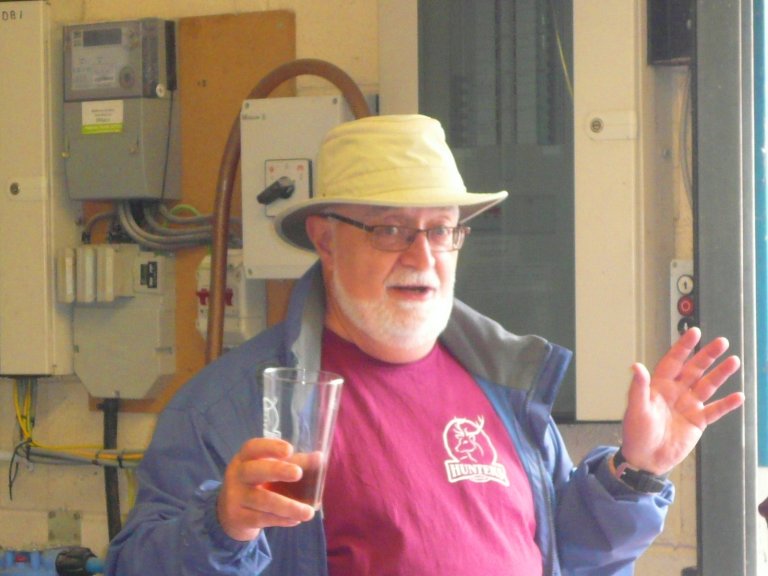 How wide Ray?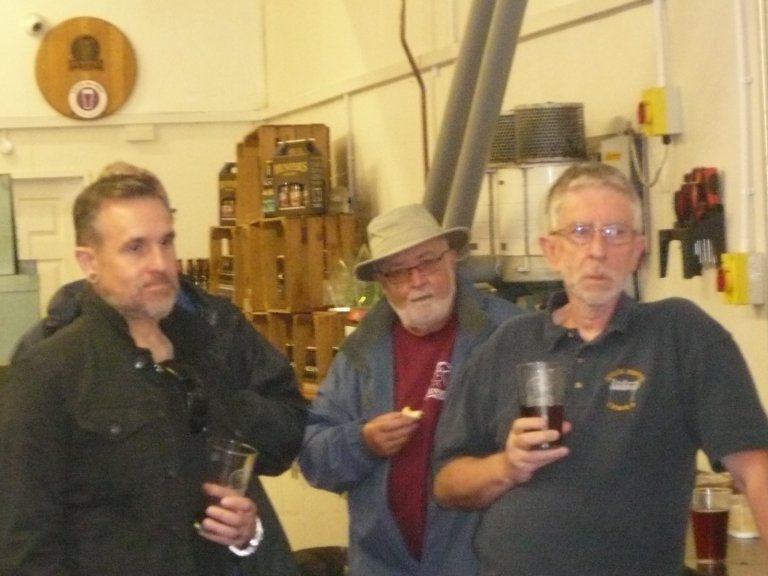 Billy Ray & Ian absorbing Paul's talk and looking serious