Mid week Social to the Bridford
Wednesday 25th August 2021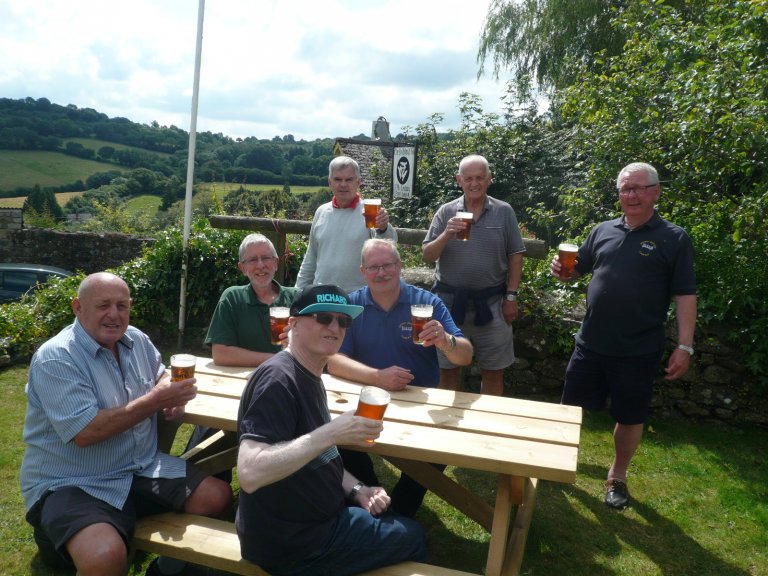 A happy team of seven members, from various parts of our area, met up at Exeter to catch the 1115 Country Bus service 360 to Bridford. After a period of, what to me appeared to be, random wandering around single track Devon lanes, we arrived safely at Bridford just after midday. The pub was already open and had a scattering of customers. The choices were Jail Ale, South Hams Wild Blonde and Black Sheep Bitter, the latter being the first choice of most. Dean, the owner, was welcoming and chatty, particularly on finding one of our team was, like himself, a vintage motorbike enthusiast.
Two hours soon passed and, at 1402, it was time to rejoin the 360. This was essential as it is the last bus of the day to Exeter!
There was a parting of the ways at Exeter with a couples of us, due to the vagaries of Stagecoach bus timetables, having to start out for home.
The rest of the party caught the 39 bus to Chudleigh and the Bishop Lacey, where Hanlon's Firefly was enjoyed. Although three changing beers is their future target, there was just the one for our visit. On to Newton Abbot and the Olde Cider House was the last call of the day.