Exeter & East Devon CAMRA: 32nd Festival of Winter Ales (FOWA) 2022
Friday 21 – Saturday 22 January 2022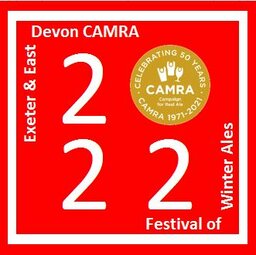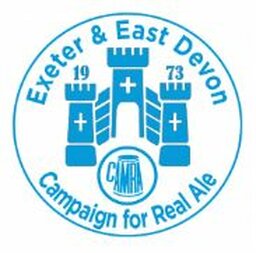 70 beers plus Cider, Perry and Wine
Open 11am to 11pm
Admission (incl. Festival glass) £6 Public, £4 Card carrying CAMRA members and NUS
Hot and cold food available
The Festival is already following Government guidelines, including physical separation of the bar area from customers and no 'propping up the bar', along with ventilation and sanitisation measures and use of face coverings by staff. We are also recommending attendance only if fully vaccinated and boosted, ideally along with achieving a negative self-administered LFT on the morning of visiting. Track and trace posters are also to be prominently displayed and its use encouraged. Masks will also be provided at the point of entry, with encouragement to wear them when walking around the building." These are just some of our Covid measures, we have more in our H&S risk assessment. It's our intention to make the venue as safe as possible for customers and staff.
Branch gathering at the Festival from midday Saturday
Volunteering
If you would like to help at the festival, please complete the Staffing Form which can be found here. If you have any problems opening or completing the form then please contact the FOWA Staff Manager here or here
Also at the same page is a 'Health & Safety and Food Hygiene Regulations' document along with a Covid Guidance briefing for staff. These are to be read by all volunteers who will also be required to sign when they register at their first session of working indicating that they have read the documents and will abide by the regulations and guidance notes.