Social Visit to Newton Abbot 16th October 2021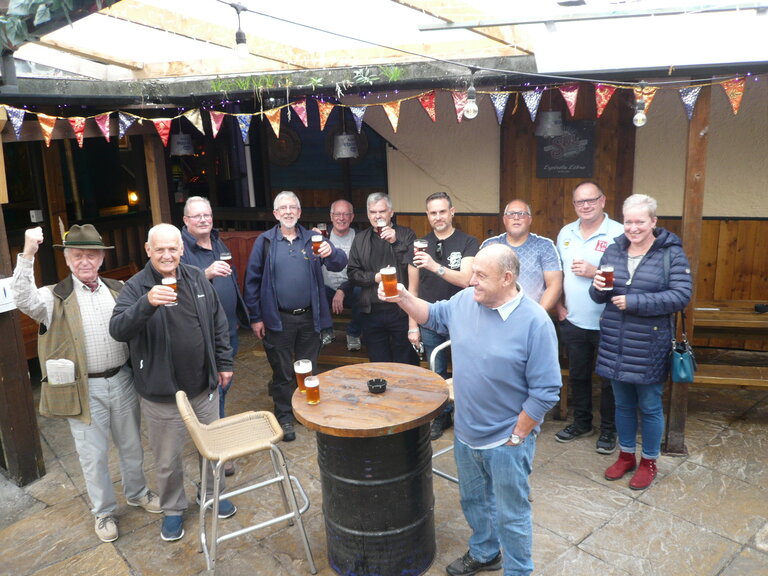 The party of twelve A party of twelve gathered at The Wolborough Inn at midday where we had the choice of either Doom Bar or Wadworth 6X. Our second call was the Swan where there was only Otter Ale available, so after a quick half it was off to the Jolly Farmer, a maze of a pub with a music venue at the rear. The choices here were Jail Ale or Tribute. When we left the Jolly Farmer we walked past the Golden Lion (closed), the Union, the Jolly Abbot and the Locomotive non of which had any real ales, so our next call was the Dartmouth Inn. Here things got a bit more interesting with Dartmoor Dragon's Breathe and Jail Ale available as well as South Hams Wild Blonde - the biggest choice so far! Our visit, purely by chance, coincided with a presentation to the Licensees. The Court Leet & Court Baron with View of Frankpledge, as a result of their Annual Ale Tasting Ceremony, were presenting a certificate for the Best Hospitality. The Mayor of Newton Abbot was in attendance to make the presentation. They obviously take their task very seriously as we saw them in several other pubs during the afternoon!
Our next call was next door to the Teign Cellars where only Hanlons Brewers Blend was available, although there was a selection of ciders. After Teign Cellars it was round the corner to the Saracens Head where, again, there was just one real ale, this time Otter Bitter. Last call of the day was the Railway Brewhouse, where the choice was even greater with four handpulls functioning. The beers were Exeter Avocet, Draught Bass, Dartmoor Jail Ale and Legend.
Overall an enjoyable day with lots of attempts to 'put the world right' and much discussion regarding the absence of real ales at the moment.
Our next Saturday Social is to Paignton on 20th November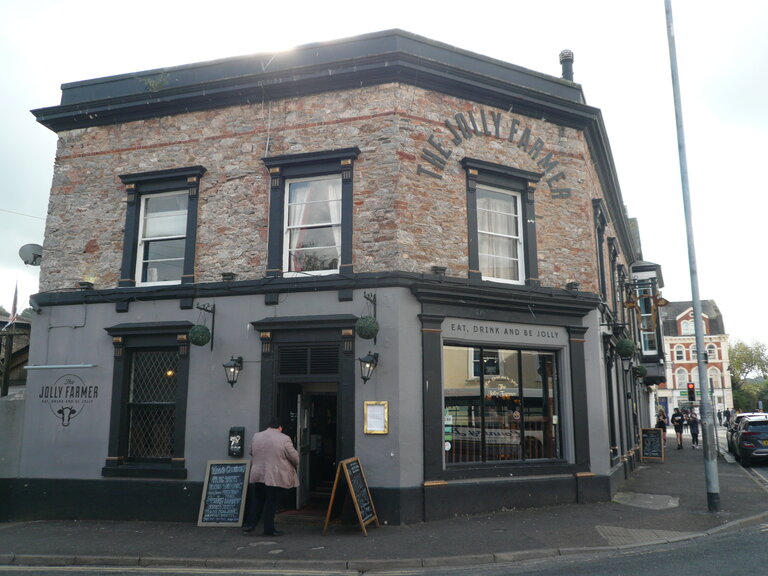 The Jolly Farmer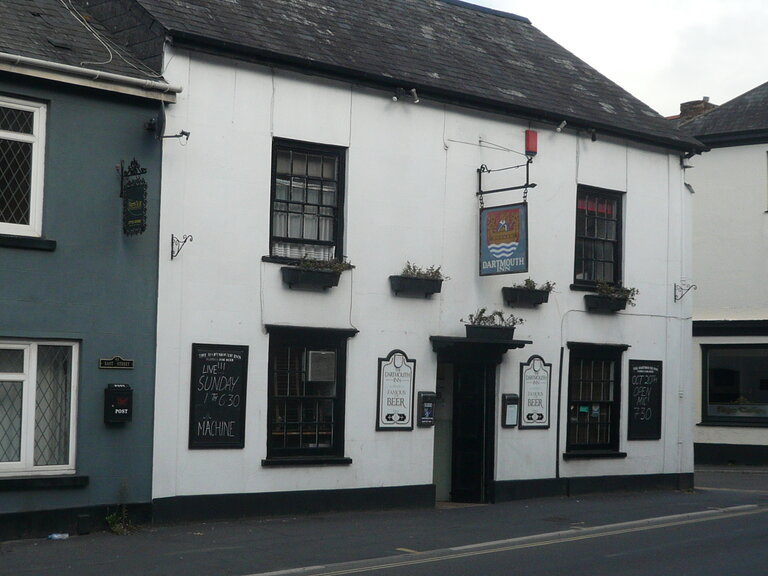 The Dartmouth Inn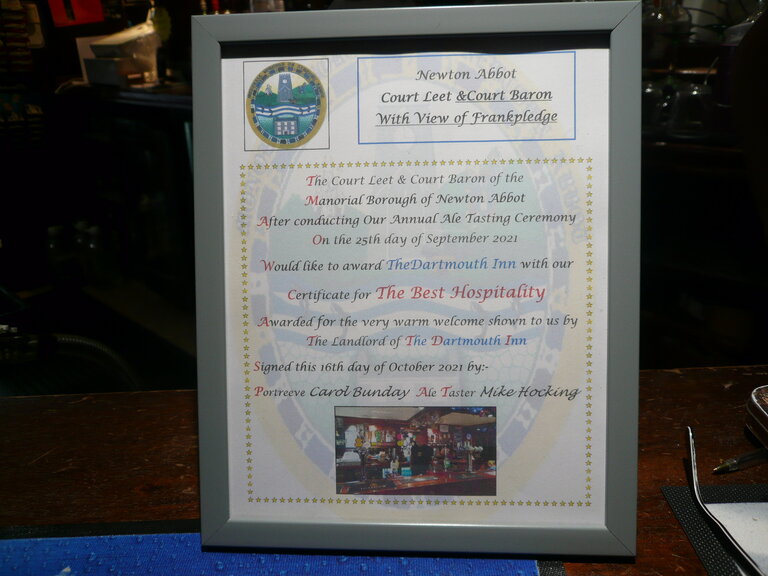 The Certificate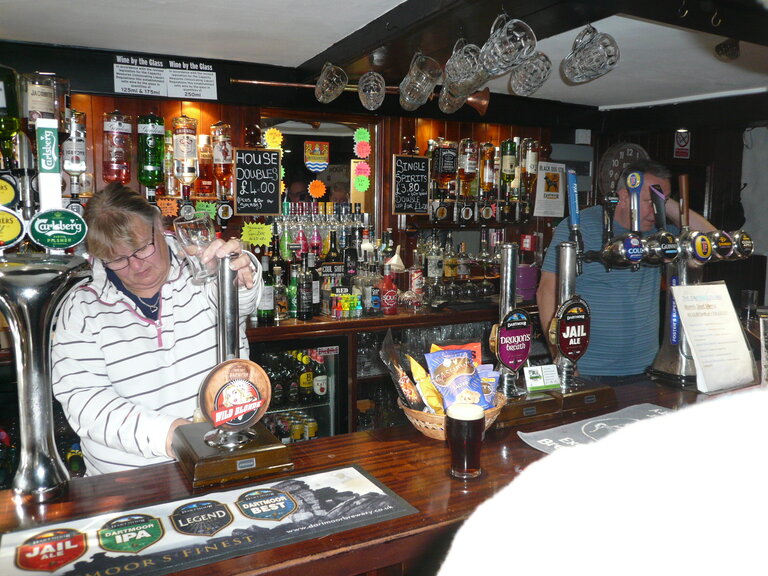 The Dartmouth Inn bar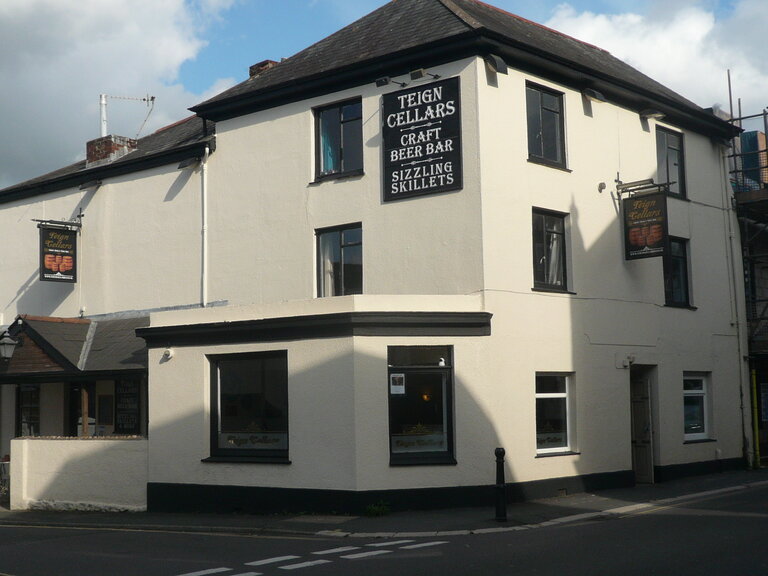 Teign Cellars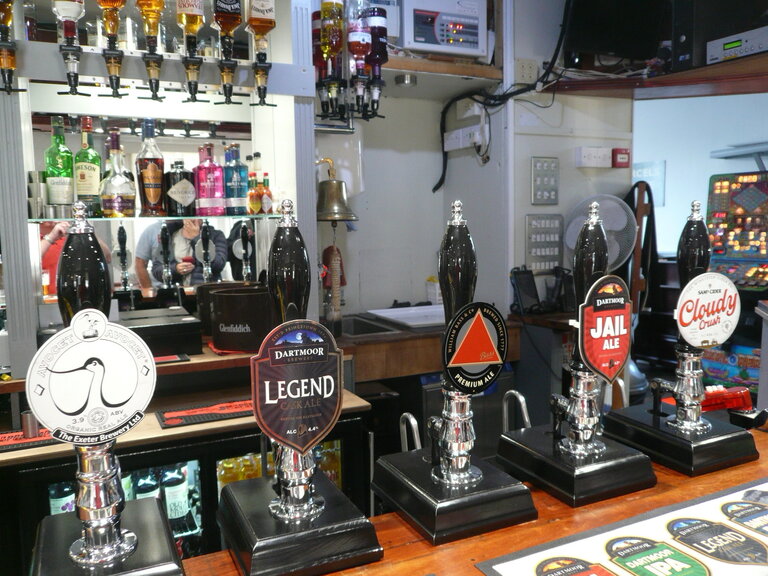 The bar at the Railway