Midweek Social to St. Marychurch 20th October 2021
Despite considerable downpours during the previous days, the sun had, once again, appeared. However I think the prospect of further rain combined with a long bus journey for many resulted in a poorer turnout.
So a party of just eight members gathered at about midday in the Dolphin Inn, St. Marychurch where we had the choice of Jail Ale, Otter Head and two from Hanlon's, Yellow Hammer and Stormstay, a 5% Premium Ale. This was to prove the biggest choice of the day.
After the Dolphin it was a short walk down the road to our next call, Molloys, a sister pub to one in Teignmouth, both of which are part of the Molloy family which also includes Platform 5 Brewing Company recently relocated to Torquay from its original site adjacent to the Railway Brewpub in Newton Abbot. Unsurprisingly the beers on offer here were all from Platform 5: Coaster (4%), Whistle Blower (4.6%) and American Pale Ale (4.6%). Members tried them all and the opinion was that they were in good form.
Next on our list was the Buccaneer Inn, a St. Austell pub. As one might have expected the choices here were Tribute or Proper Job, both of which were in excellent condition.
Almost next door we came to the Babbacombe Inn which was visited after a brief detour to admire the splendid sea view it shares with the Buccaneer. Choices here were Legend or Devon Dumpling, unfortunately the Legend cask immediately ran out, leaving just a choice of one.
We walked on round the corner to the Divers Arms, an EI pub offering Jail Ale and Doom Bar. Unfortunately time was pressing and I had to catch a bus home, I believe the others went on to The Kents. By the time I reached home it was pouring down again, we had been very lucky with the weather.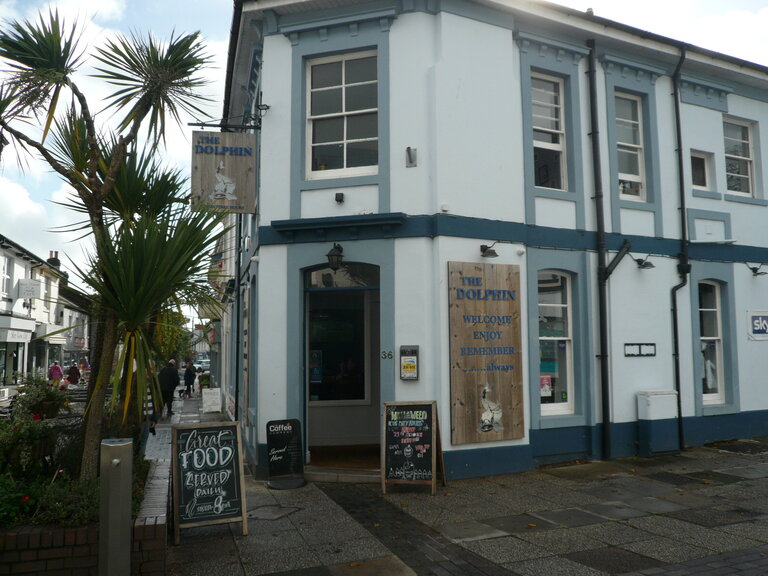 The Dolphin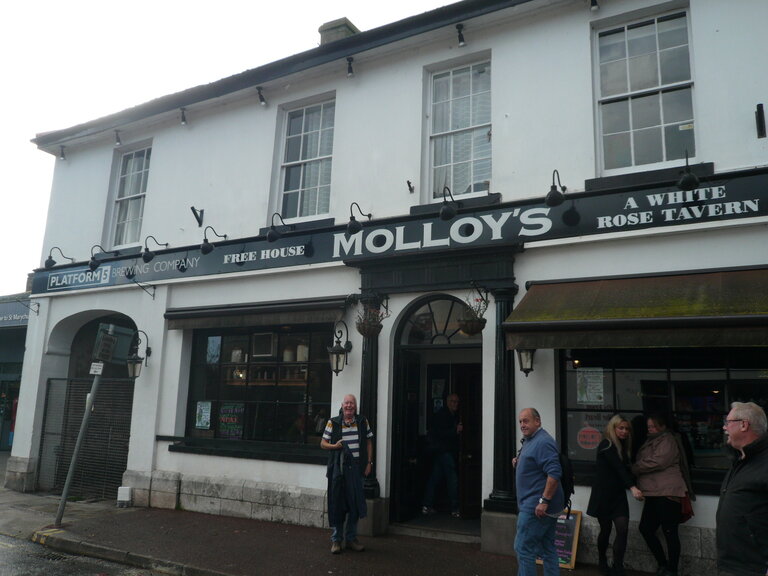 Molloys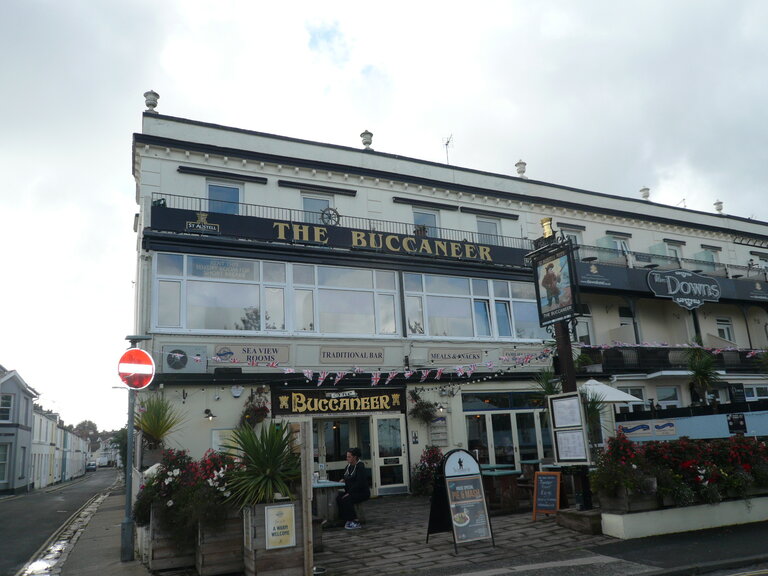 The Buccaneer Inn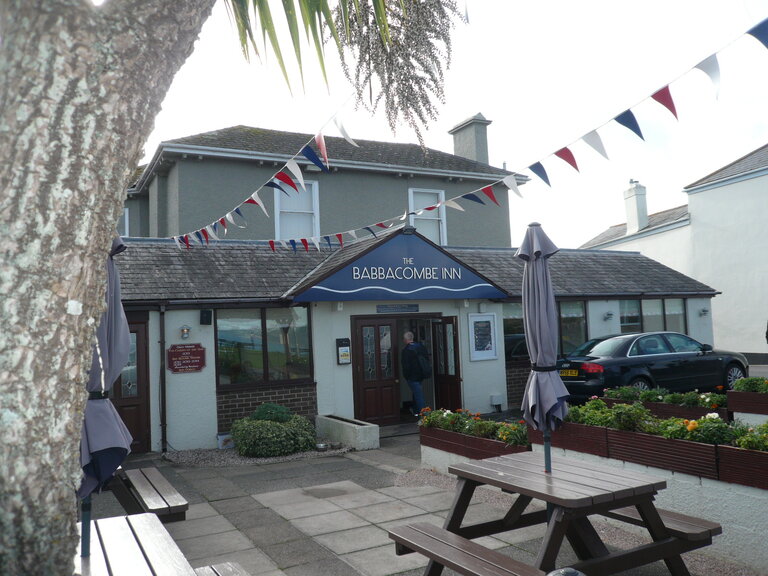 Babbacombe Inn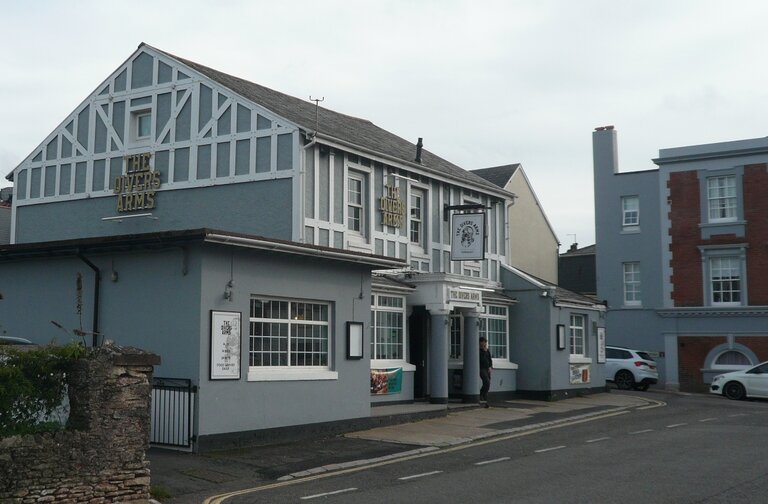 The Divers Arms
In the Buccaneer