South Devon CAMRA does Chagford
The trip was promoted as starting from a bus stop that didn't exist so, in the best of the late Peter O'Nions tradition, criticism was levelled at Grumpy who must have misread something. But, no, there are still web pages claiming Dartline buses start from stand 13 at Exeter Bus Station, so the social secretary swerves this one.
Requisite pre-crawl breakfasts were taken at numerous places from Newton Abbot to Exeter (facility currently lacking at the new bus station) and the group eventually mustered on the bus for the hour long trip into the wilds of Dartmoor and the isolated settlement called Chagford that was to be our home for the day.
First stop was the Globe Inn where we enjoyed Otter Bitter, Jail and Dartmoor IPA. Next, to the Ring O'Bells where exactly the same beers were on the bar! New licensee coming up soon, so we'll see if anything changes. Our best wishes to Mary for an enjoyable retirement.
Next up was the Chagford Inn, where a solitary Otter Bitter was waiting for us, although in first class condition. (Unfortunately the cask ran out before we were all served! – Editor's comment)
We finished in the Three Crowns Hotel with Jail, Proper Job and Tribute on the bar and in very good order. Cue my usual moan about the installed hand drying facilities merely warming the bulbous wall trim beneath rather than hands. Come on St Austell – details!
Quick 'facilities' stop in advance of the hour trip back to Exeter. But we 'enjoyed' a rapid ride down narrow country lanes – only to stop for an extended time when found we were so ahead of schedule (what's that all about?).
Back in Exeter the party gradually drifted apart, with the diehards checking out the newly opened Turks Head before heading to trains and buses.
A good day out and not one suspect beer. Well done, Chagford publicans!
Andrew Thomson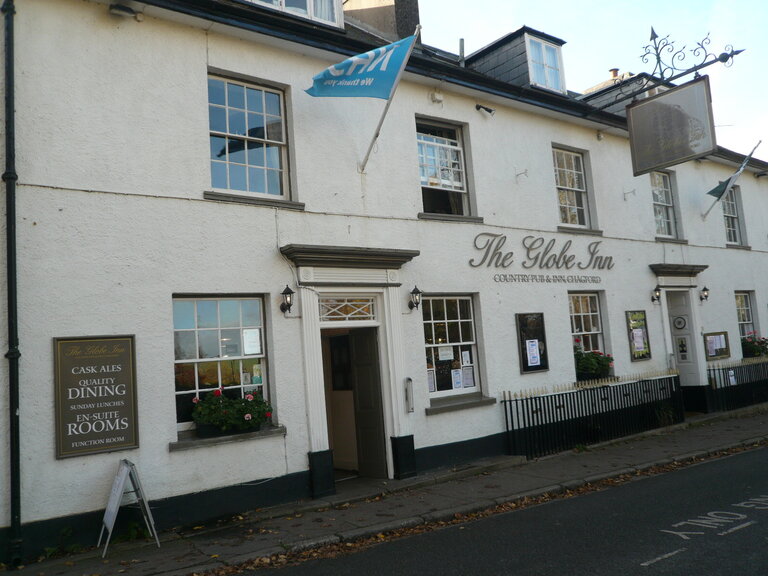 The Globe Inn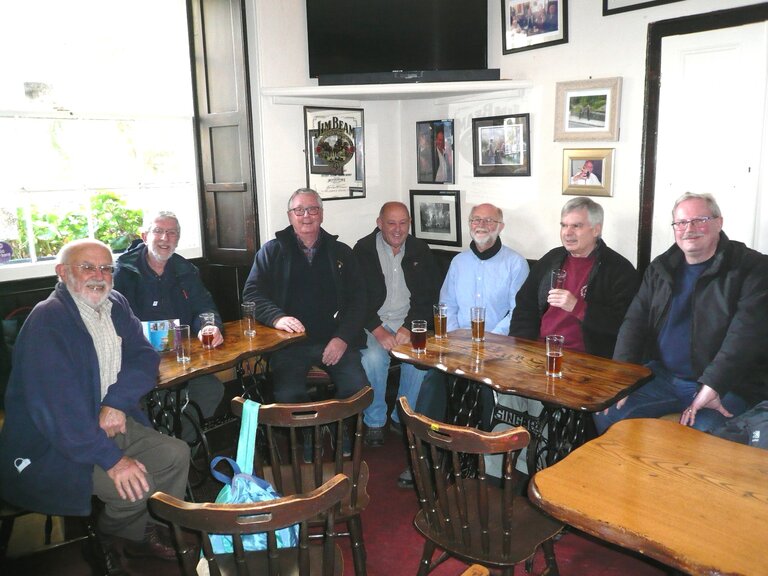 At home in the Globe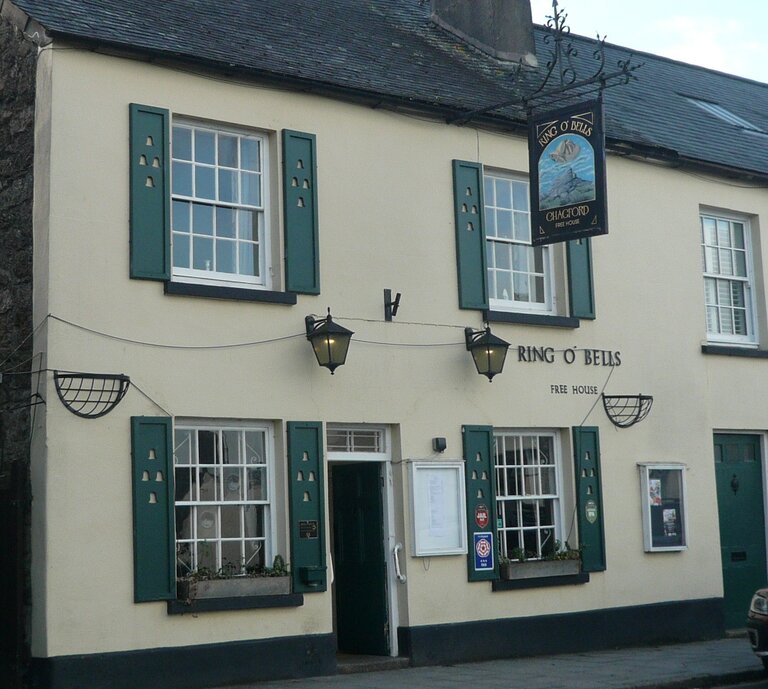 Ring O'Bells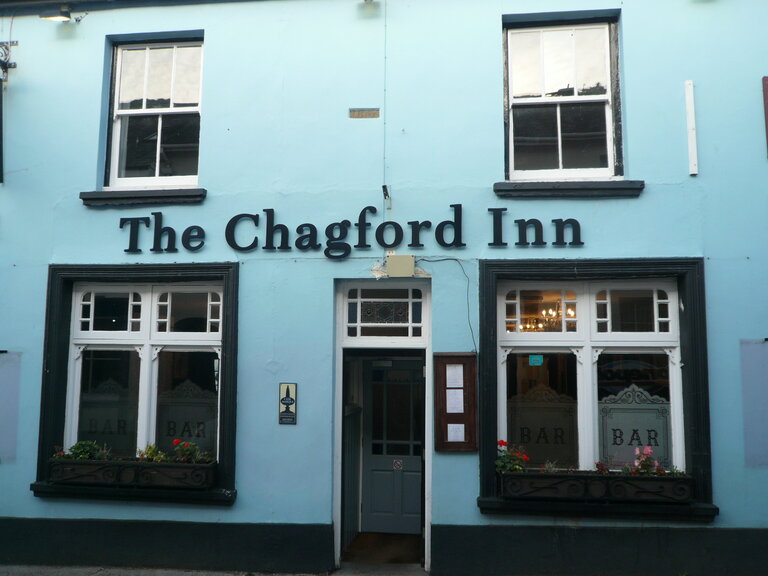 Chagford Inn