South Devon CAMRA does Paignton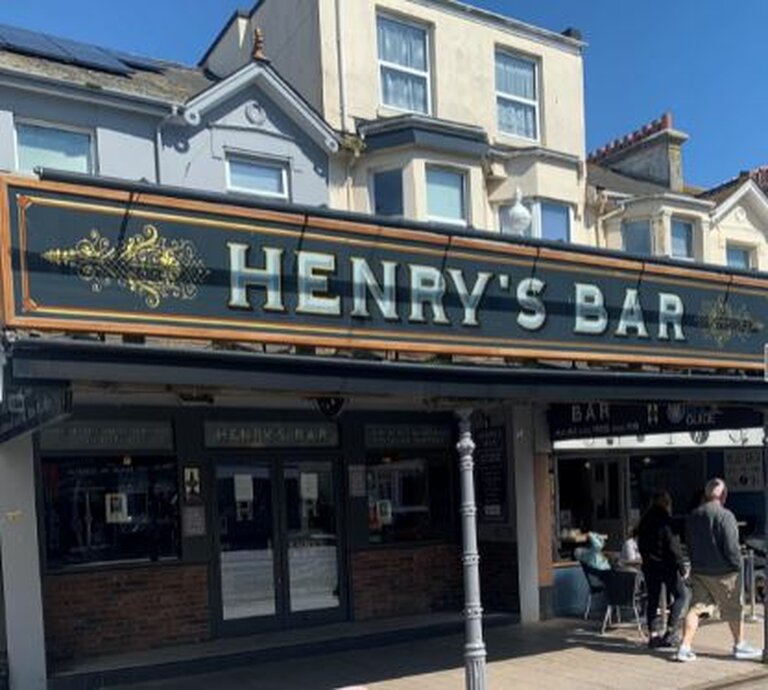 Henrys Bar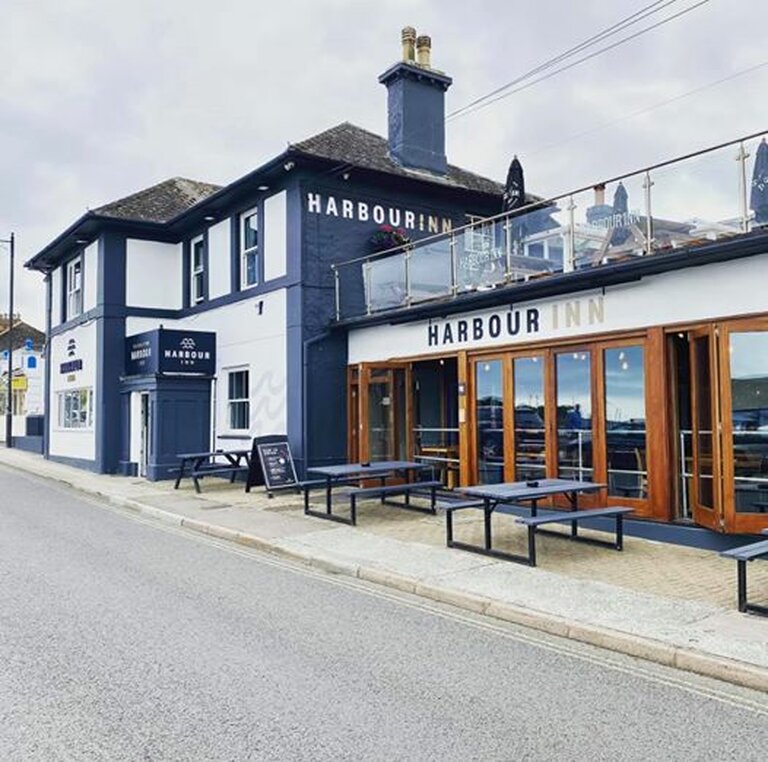 Harbour Inn 20th November 2021
Most staycationers had gone home, with their place taken by South Devon CAMRA members keen to check out our seaside hostelries.
Pre-crawl brekkies were taken in various locations around The Bay and we all met up at CAMRA supporter Henrys Bar to investigate their offerings – first class, as expected. A group was then sent on a recce of sea front pubs and checked out first class menus in Inn on the Green, Hyde Dendy, Spinning Wheel and Harvester before reconvening at the very busy Harbour Light where it seemed all the remaining staycationers were enjoying St Austell hospitality at this recently refurbished pub. Roll on spring and summer and a table in their first floor garden with a view of the Bay. We split again to take in the Harbour Inn while some took the trek to The Torbay Inn where we all met up to enjoy Sea Fury and Tribute.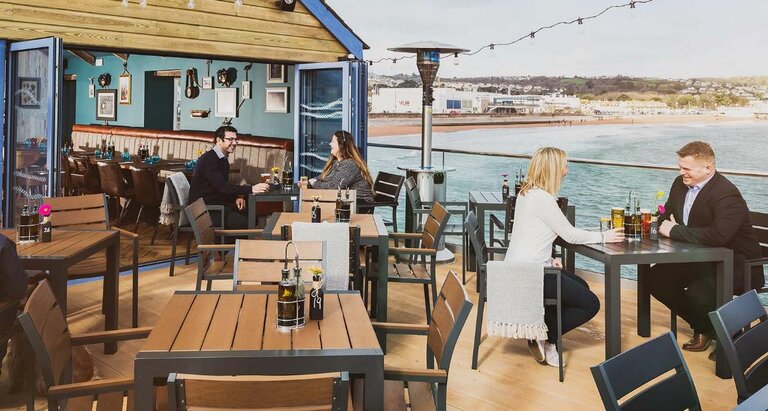 Harbour Light's sundeck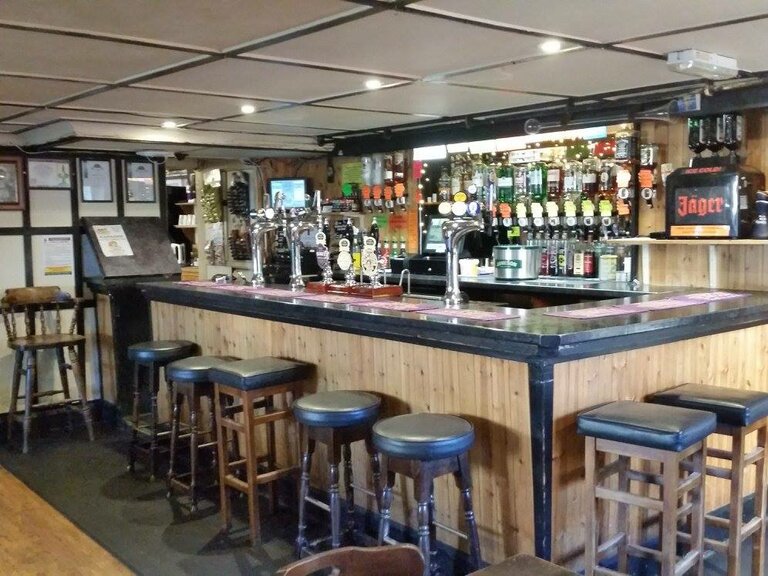 Torbay Inn bar Part of the group went home at this stage with the remainder seeking a new micro, claimed to be lurking in the back streets. Nothing found, so we meandered off to the next port of call, the little gem that is the Coach House where we enjoyed a selection of Otter beers.
Last up on the crawl was The Isaac Merritt, now under new ownership (again) with the selection of 6 beers on the bar, all faultless. Special appreciation to the staff who have shown great resilience working through the recent ownership changes in addition to challenges faced by the whole industry.
Bus 12 back home, must stop in Torquay – there's just one more pub to survey……..
Andrew Thomson