Cider & Perry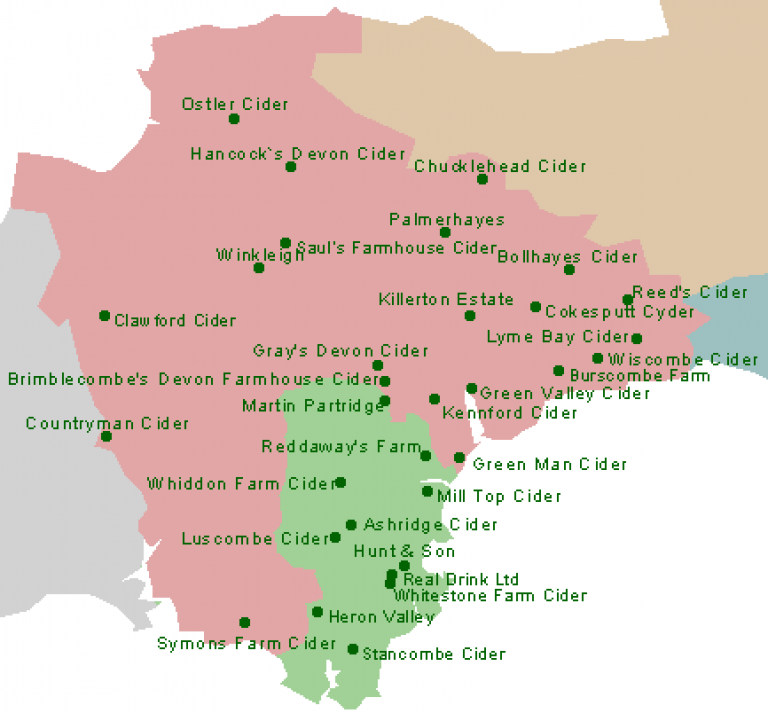 Devon is very well served for cider and perry producers with 40+ producers that we are
aware of active in the county during September 2017.

The map to the right shows where they are all based. Eleven of these producers lie within our
South Devon CAMRA area.

The table below provides further information about these producers. We are hoping to add
further information about these and all the other cider producers in our county.
If you have more information about any of these producers or indeed other cider and perry
producers that aren't currently listed on this page, please contact Alan Cooke, branch website coordinator, and he will add them to our list.
CAMRAs definition of Real Cider and Perry
The world of cider has evolved so much in the 40 years since CAMRA began to campaign for real cider and perry that it is virtually unrecognisable. The Campaign has therefore sought to clarify a definition of 'real cider and perry' that is easy to follow and makes sense across all dispense methods.
CAMRA defines real Cider or Perry as being fermented from the whole juice of fresh pressed apples or pears, without the use of concentrated or chaptalised juices The word 'chaptalised' as used in the definition refers to a process, similar in principle to high gravity brewing, where the alcohol level in a cider or perry is increased by the addition of sugar to an unnatural level for storage, before it is diluted with water to the desired alcohol content for sale.
Pointers to best practice
Cider and perry are not brewed like beer, but fermented like wine, initially undergoing primary fermentation by yeast, and a further malolactic fermentation by bacteria.
• A real cider or perry is produced seasonally, in the Autumn, from pure pressed apples or pears. It is made from the whole juice of fresh pressed apples or pears, as concentrated or chaptalised juices reduce the natural aromas and flavours.
• The minimum juice content for an alcoholic drink to be sold as a cider in the UK, as defined by the HMRC, is currently just 35%, including both juice and concentrate. CAMRA is campaigning for a change in the regulations to mirror the much higher juice content expected in wines.
• Best practice encourages and promotes cider and perry with as high juice content as possible and, in particular pure juice cider and perry.
• The best makers will indicate on their labels the provenance of the apples or pears used, stating the varieties, where they were grown, when they were harvested and pressed, and who produced them.
• Where a cider is sweet, the label should indicate whether this was by craft and process, such as stopping fermentation early to retain natural fruit sugars, or by adding juice or sugar, or using an artificial sweetener. Best practice encourages and promotes cider and perry which is fully fermented to dry and unsweetened or where natural sweetness is retained by process.
• Cider or perry fully fermented to dry often finishes virtually uncarbonated, or 'still'. Where fermentation continues in its final vessel it will produce natural carbonation, the level of fizz or sparkle dependent on remaining active yeast, nutrients, sugars and process. Best practice encourages and promotes cider and perry which is fully CAMRAs definition of Real Cider and Perry fermented to dry or where natural carbonation is created by process.
• Sulphites are allowed as a preservative but should be kept as low as possible, as they can be picked up on the palate by some individuals. Their presence by law must be declared on the product's label as an Allergen if above 10ppm.
• Within a balanced cider and perry provision CAMRA encourages and promotes cider and perry which retain yeast with the potential to ferment and in particular live conditioned cider and perry.
• Real cider and perry based fruit and flavoured drinks, categorised as 'made wines' by HMRC for tax purposes, use adjuncts that are pure juices or flavourings, never from concentrates, extracts or essences. These fruit or flavoured ciders and perry constitute a separate category or style of cider and perry based drinks within our definition.
• CAMRA recognises that the majority of those will have been diluted back to 4% ABV specifically for duty purposes. We recommend that where possible 'real cider and perry fruit and flavoured drinks' at a higher alcohol level should be encouraged and also provided.
Cider and Perry producers in the South Devon region
Bulkamore Orchards

Bulkamore Farm, Rattery,
South Brent, Devon TQ10 9LQ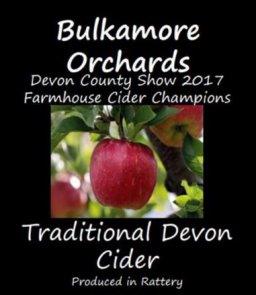 Bulkamore Orchards Cider was Supreme Champion, Reserve Champion Best Dry Cider & Best Newcomer Devon County Show 2017
Their cider is a traditional still cider made from old Devon & West Country apple varieties containing 100% apple juice with no added water or sugar.
The apples in their cider are sourced from their own orchards which they planted themselves and which contain over 40 different varieties and from a few select old local orchards.
The orchard has a wide range of traditional quality cider apple varieties, such as Somerset Redstreak,Tremletts Bitter, Black Dabinett, Browns, Foxwhelp, Yarlington Mill, Fair Maid of Devon, Sweet Coppin, Harry Masters Jersey, Captain Broad,Blue Sweet, Seven Bank, Sweet Alford, Golden Bittersweet & Dunkerton Late Sweet among others.
Creber's Rock

Mammoth Trees, South Brent,
Devon, TQ10 9JE
Mob: 07586 350697
Email:
ku.oc.wolliwhtommam@selig
Website: www.crebersrock.co.uk
Facebook: Crebers-Rock-Cider-299541756916039/
Twitter: CrebersRock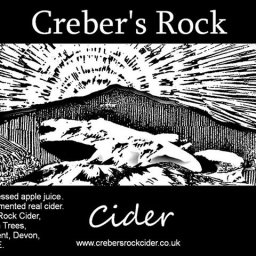 At Creber's Rock they use juice from apples grown in their own orchards, and other orchards in the South West of England, all fermented by wild yeasts.
Their ciders include;
Headless Dry Table Cider – Still cider with distinct but not heavy smoky tannic notes.
2013 vintage Brut Sparkling Cider – a Brut naturally sparkling cider with some residual sweetness.
Dry, Medium or Sweet Draught


Currently can be bought direct, by appointment only
Farmer Jim's

Dacombe, Newton Abbot, TQ12 4ST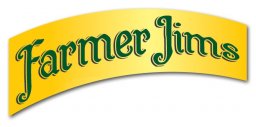 Farmer Jim is a third generation cider maker. Using apples from their farms and from neighbouring farms to make traditional Devon cider.


Their ciders include;
Dry cider – 5% - From Dabinett apples, slightly sharp with a dry finish
Medium – 5% - Their most popular. It's crisp flavour is balanced with a subtle sweetness.
Sweet – 5% - A light aromatic cider, smooth on the palette, fruity on the nose
Summer Fruits – 4% - A pale refreshingly fruity cider
Farmyard Fruits – 4%
Copper Top – 7.4% - A rich copper coloured cider that is full of taste and strength
Rootin Tootin – 4% - A medium cider blended with spicy ginger and tart raspberry
Rhubarb Bob - 4% -
Farmyard Perry – 4.5% - A light fruity Perry made from proper Perry Pears


Currently can be bought direct, by appointment only.
Heron Valley

Crannacombe Farm, Hazelwood,
Loddiswell, Kingsbridge, TQ7 4DX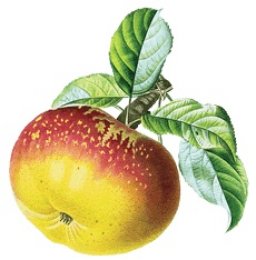 Heron Valley has been making award winning juices and cider for generations on their organic family farm in Devon.

Their ciders include;
Their Sparkling, Dry and Medium sulphite free ciders are made using Devon Cider apples from their own and small local orchards within 15 miles of Heron Valley. The juice is fermented using the naturally occurring wild yeasts on the skins of the apples, before being aged in oak barrels.


Hunt's Cider

Broadleigh Farm, Coombe House Lane,
Stoke Gabriel, Totnes

Hunts have been making Cider in the South West since 1805 and still use the 18 acres of orchards in Yalberton which have been there for more than 200 years. They are the 8th generation to hand craft a range of still, sparkling and fruit ciders.


Output is steadily increasing and although they tend to use their own fruit, they will also purchase apples from local orchards, and they are planting new orchards. They use champagne yeast to ensure maximum fermentation.

Their ciders include;
Wobbler – Medium sweet Andsome Day – Medium sweet sparkling Thrasher – Medium dry sparkling Clinker – Sweet, light sparkling Red Head – light sparkling strawberry Pixie Juice – Blackcurrant Barn Screecher – Dry Hazy Dazy – Sweet cloudy Bull Walloper – Medium sweet


Lower Grimpstonleigh Cider

East Allington, Totnes TQ9 7QH
Luxury Self-Catering holiday accommodation, combined with scrumptious apple juice and home-made cider from the heart of South Devon. Varieties such as 'Pigs Nose', 'Pendragon' and 'Wellington' to 'Slack ma Girdle' are used from their own orchards. The 'Special Reserve', known as 'The Grimpston Reaper', is made from the hand pressed vintage cider and aged for at least a further year in old oak rum barrels. When finally racked off, 'The Reaper' takes on the appearance of Madeira and has a unique smoothness in taste. This cider is of uncompromising character to be enjoyed, and respected, in equal measure. Another cider is entitled 'Pigs Snout'.
Reddaway's Farm Cider

Lower Rixdale Farm, Luton,
Chudleigh TQ13 0BN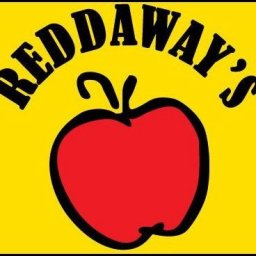 Reddaways is a traditionally made Devon Farmhouse Cider, made from 100% pure apple juice pressed from their own orchards. Cider has been made at the farm for generations, using a blend of traditional apples fermented in oak barrels, to create an award winning product sold both locally and country-wide.

Their ciders include;
Traditional Dry Scrumpy (Draught) Medium Farmhouse Cider (Draught) Lightly Sparkling Medium-Dry (Bottled)


Reddaways Cider can usually be found at the Elizabethan Inn, Luton
Yarde Cider

Elmcroft, Broad Path,
Stoke Gabriel, TQ9 6RW
Yarde Cider is a small family business on the edge of the River Dart. All fruit comes from traditional, organic equivalent orchards.

Their award winning ciders are dry, or medium, or sweet which they sell in boxes. Their medium is available in bottles, too. They also have a traditional bottle conditioned craft cider, which is unfiltered and naturally dry with a light sparkle, inspired by the French bouche cider of Normandy.

Yarde Cider can usually be found at;