Pub & Club of the Year (2020) Presentations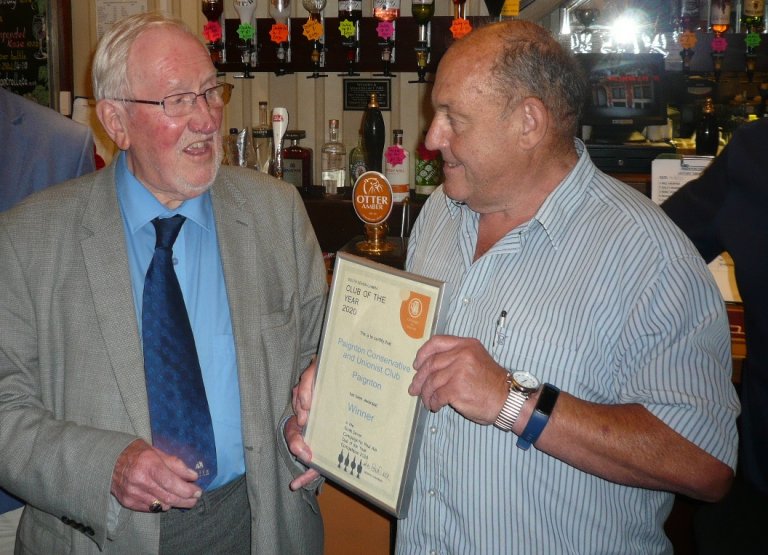 There was a gathering of members on Saturday 14th August at the Paignton Conservative Club for a belated presentation of the Branch's 2020 Club of the Year Award. Chairman Bob made a short speech outlining what it takes to win the award and why the club was chosen.
Members enjoyed sampling the Jail Ale and Otter Bright before moving on to The Queen's Arms at Brixham.
The award here had already been presented when members were not allowed to attend, so all that was left was to enjoy the selection of beers available and the snacks generously provided by Chris the Landlord. There was a good selection of ales available, personally I found Salcombe's Island Street Porter very much to my taste.
Details of the PotY presentation and details of winners of other awards can be found here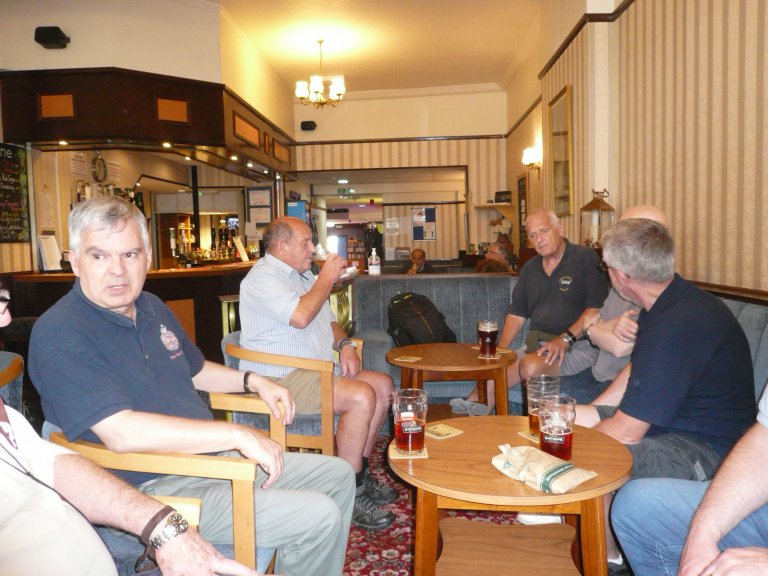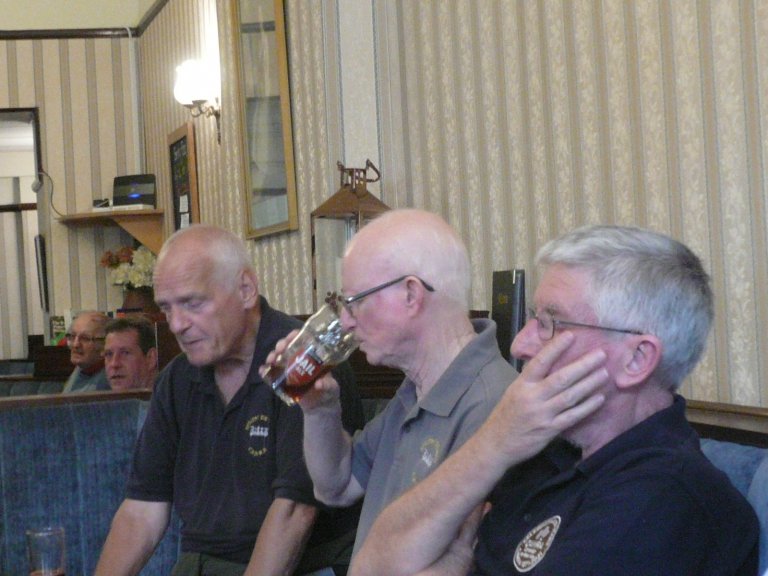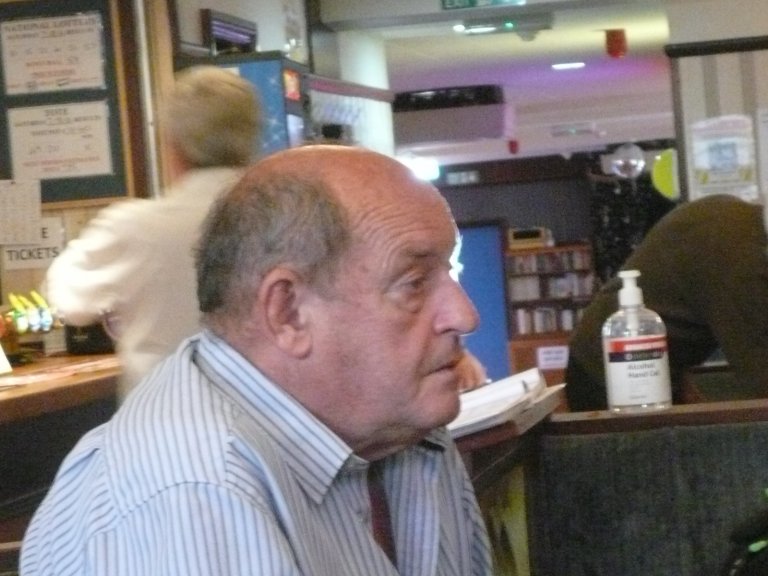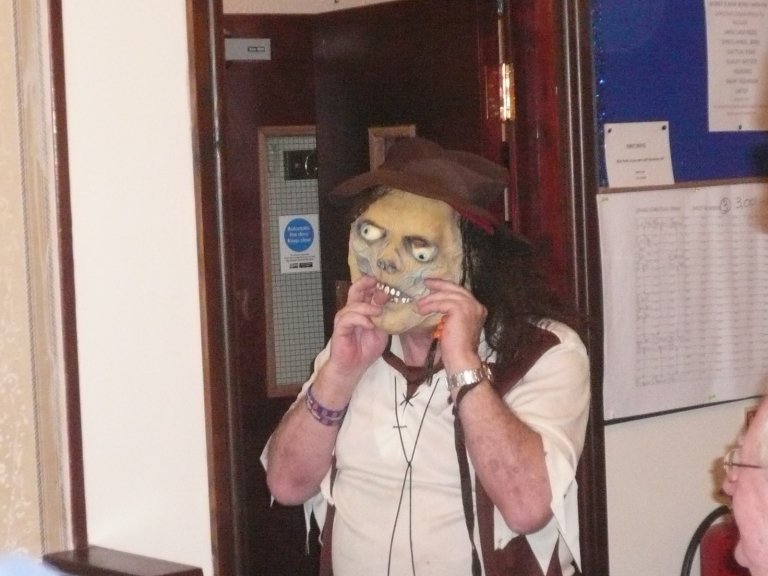 The Queen's Arms