Letter from the organisers to prospective volunteers:
Festival Staff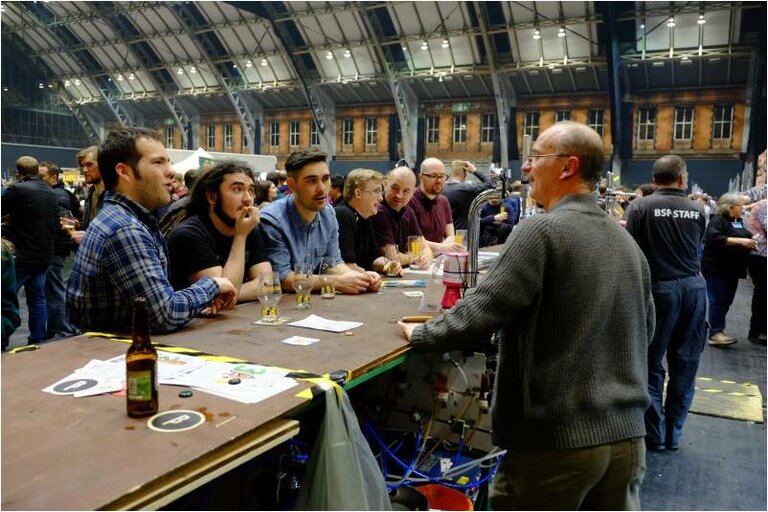 As I trust you are already aware, the 2022 Sunshine Beer & Cider Festival is fast approaching over the horizon. It will not be possible to run this important event without the help of branch members. A branch of our size (over 400 members) should be able to run a festival of this size without resorting to help from neighbouring branches.
Now is the time to commit! There are links below to the Staffing Forms, please have a look and consider if you could help us in some way. It doesn't have to be a big commitment; even a few hours will be welcome. Working at a festival is an enjoyable experience; you will make new, like minded, friends by being part of a team. You may, of course, have to sample one or two beers to be able to advise visitors as to what they might enjoy. Don't worry if you haven't worked at a festival previously, training will be given. This is a CAMRA festival and therefore the necessary health & safety rules needed to allow you to safely work at the festival will be followed, these will include relevant Covid precautions. There are numerous jobs available, not everyone has serve beer or cider. There are other jobs, some of which can be done seated. This year we look as though we may be struggling to find qualified mini bus drivers for the station run, so we would really appreciate any help with that.
Please be aware that, anyone wishing to be considered for work at our festival, MUST have completed a Staffing Form and submitted it to the Staffing Officer by the 10th July.
Staffing Forms: Word format: Click here
PDF format: Click here
Festival Webpage: Click here
Every volunteer will receive a free Festival T-Shirt or Polo Shirt (£5 surcharge)


Alan Cooke )Staffing Officer)
Dave Buckler (Festival Organiser)